The Doctor of Occupational Therapy Program (OTD) is a part-time, structured, predominantly online curriculum serving student need for distance access and flexibility in acquiring advanced practice skills. The mission of the Program is to train occupational therapists to become visionary leaders, engage in inter-professional education and practice, and facilitate research translation. This program is for OTs seeking advanced leadership skills and applied training. It enables currently practicing therapists to acquire the knowledge and skills required for the transformation of our nations' health and education systems as well as preparation to address the needs of an aging society.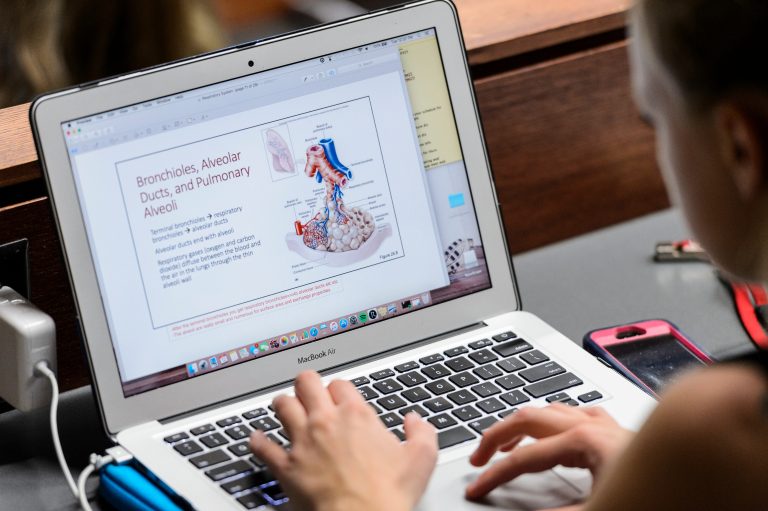 Mission
The OTD Program trains and prepares occupational therapists as visionary leaders, engaged in inter-professional education and practice, and facilitating research translation. The program cultivates and grows practitioner interest in pursuit of careers in health care management, education and public service. Students enrolled in the program will already have the professional clinical training necessary for certification and licensure as occupational therapists. The degree will prepare therapists in advanced skills to become health services managers, policy advocates, and ambassadors for the clinical translation of research. Through OTD training, occupational therapists will expand their knowledge of the health and education delivery systems, the policies influencing transformation of care in these environments and will gain the tools needed to be visionary leaders in inter-professional contexts.
The OTD degree will prepare therapists for positions as clinical faculty in entry-level training programs.
Why a Post-Professional OTD?
Market demands for occupational therapy practitioners and health service managers is growing rapidly. The Bureau of Labor Statistics projects a 23% increase in available positions for health service managers over the next decade. Moving the profession forward requires skills in leadership, advocacy, inter-professional practice and research translation. Occupational therapy needs practitioners who will:
Be innovative entrepreneurs
Train emerging professionals in the classroom and at clinical sites,
Apply evidence in support of practice interventions,
Fill gaps in health care leadership and management,
Respond to policy initiatives
Design innovative programs
This Could Be You
The University of Wisconsin-Madison's Post-professional OTD is designed for therapists seeking to advance their career and become a leader in the field. Through flexible online learning designed to meet your personal and professional needs, you can retool for visionary leadership in inter-professional practice settings. Our exceptional faculty will guide and support you as you set professional goals and strive to meet them. This part-time, accessible program enables you to continue working and to advance your career simultaneously.
Built on UW-Madison's 75-year history of training outstanding occupational therapists at the bachelor's and master's levels, the Doctor of Occupational Therapy (OTD) degree program will continue our tradition of excellence. You will have opportunities to engage in inter-professional collaborations to address urgent and complex problems related to health, daily functioning and well-being. You will bring current practice problems to the learning environment, work with peers and faculty to generate strategies and solutions, and apply newly acquired knowledge in your place of employment, your professional activities, or through engagement in the global community.
Deadline for Fall 2020 applications is July 15, 2020. Learn more about the application process.
Welcome from the Director
To all of our Friends, Colleagues, Students, and Alumni,
Welcome to the Occupational Therapy Program at the University of Wisconsin Madison! For over 75 years, we have been committed to advancing the mission of the university, along with that of our field, which embodies excellence in research and clinical care. Our vibrant faculty and academic staff represent a wide range of expertise which produces leaders in occupational therapy and beyond as well as numerous evidence-based practitioners over the years.  Our proud Badger tradition of well-trained, compassionate and innovative graduates has served our community, state, and world for many decades.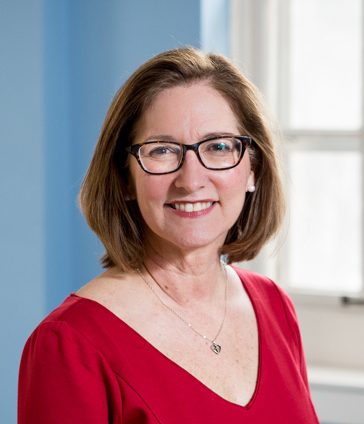 We have outstanding educational programs, including an entry-level graduate program for those wanting to become occupational therapists, as well as a Ph.D. in Occupational Science and a fully online Post-Professional Occupational Therapy Doctoral Program. We are in the process of applying for candidacy to transition from our entry-level MSOT to an entry-level OTD over the next few years. Our profession is one of the most highly rated professions nation-wide, so it is a good time to become an occupational therapist.  We are also committed to being part of the development of evidence to support practice through research and pride ourselves on producing scholars in occupational therapy research. All of our students, including entry-level students, are well equipped to be critical users of available information to inform their practice.
The vibrant intellectual atmosphere of our department is coupled with numerous hands-on experiences let by our faculty and staff.  This currently includes opportunities to work in a Pro Bono Clinic with adult clients, work with individuals with Parkinson's on glass blowing, Tango dancing and other creative occupations in order to maintain function, consult on more sensory friendly settings in public spaces such as emergency rooms and a local Children's museum, explore the use of video games with children with Autism, measure ways to decrease caregiver stress, and so much more.
We are proud to have such an extensive network of Friends, Colleagues, Students, and Alumni. Over the years, our department has received generous donations from many individuals who have been part of our department. This funding supports scholarships, travel and research projects. Like other departments at the university, we ask our friends and alumni to consider joining in our efforts and to participate by making donations to the department. All contributions at all levels are incredibly important. We are so grateful for the partnership with all of you in so many ways and look forward to continuing in our proud tradition of excellence in Occupational Therapy education!
On Wisconsin!

Sharon Gartland OTD, OTR/L
Program Director and Clinical Professor