The Doctor of Occupational Therapy Program (OTD) is a part-time, structured, predominantly online curriculum serving student need for distance access and flexibility in acquiring advanced practice skills. The mission of the Program is to train occupational therapists to become visionary leaders, engage in inter-professional education and practice, and facilitate research translation. This program is for OTs seeking advanced leadership skills and applied training. It enables currently practicing therapists to acquire the knowledge and skills required for the transformation of our nations' health and education systems as well as preparation to address the needs of an aging society.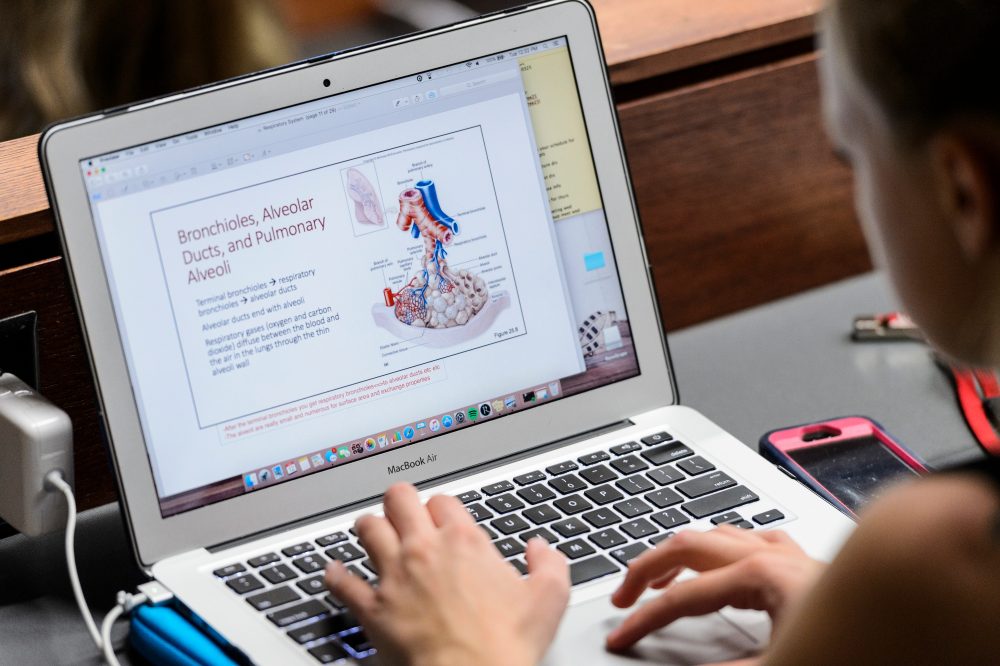 Mission
The OTD Program trains and prepares occupational therapists as visionary leaders, engaged in inter-professional education and practice, and facilitating research translation. The program cultivates and grows practitioner interest in pursuit of careers in health care management, education and public service. Students enrolled in the program will already have the professional clinical training necessary for certification and licensure as occupational therapists. The degree will prepare therapists in advanced skills to become health services managers, policy advocates, and ambassadors for the clinical translation of research. Through OTD training, occupational therapists will expand their knowledge of the health and education delivery systems, the policies influencing transformation of care in these environments and will gain the tools needed to be visionary leaders in inter-professional contexts.
The OTD degree will prepare therapists for positions as clinical faculty in entry-level training programs.
Why a Post-Professional OTD?
Market demands for occupational therapy practitioners and health service managers is growing rapidly. The Bureau of Labor Statistics projects a 23% increase in available positions for health service managers over the next decade. Moving the profession forward requires skills in leadership, advocacy, inter-professional practice and research translation. Occupational therapy needs practitioners who will:
Be innovative entrepreneurs
Train emerging professionals in the classroom and at clinical sites,
Apply evidence in support of practice interventions,
Fill gaps in health care leadership and management,
Respond to policy initiatives
Design innovative programs
This Could Be You
The University of Wisconsin-Madison's Post-professional OTD is designed for therapists seeking to advance their career and become a leader in the field. Through flexible online learning designed to meet your personal and professional needs, you can retool for visionary leadership in inter-professional practice settings. Our exceptional faculty will guide and support you as you set professional goals and strive to meet them. This part-time, accessible program enables you to continue working and to advance your career simultaneously.
Built on UW-Madison's 75-year history of training outstanding occupational therapists at the bachelor's and master's levels, the Doctor of Occupational Therapy (OTD) degree program will continue our tradition of excellence. You will have opportunities to engage in inter-professional collaborations to address urgent and complex problems related to health, daily functioning and well-being. You will bring current practice problems to the learning environment, work with peers and faculty to generate strategies and solutions, and apply newly acquired knowledge in your place of employment, your professional activities, or through engagement in the global community.
Deadline for Fall 2019 applications is July 15, 2019. Learn more about the application process.
Welcome from the Director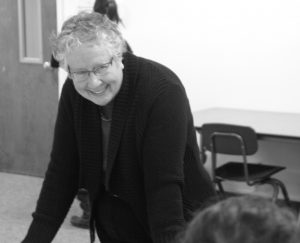 The University of Wisconsin-Madison Occupational Therapy Faculty are pleased that you are interested in our academic programs. Our professional occupational therapy program is one of the oldest and most successful in the United States. Our advanced graduate programs are actively preparing the next generation of occupational therapy teachers, leaders and scholars. The success of our programs rests, in large part, on the outstanding faculty and staff that teach our classes and conduct research at the cutting edge of occupational therapy.
Our research faculty has received millions of dollars in federal research grants from the National Institutes of Health and private foundations. Our faculty research spans the breadth and diversity of contemporary occupational therapy, including understanding:
Our research is generating new insights and having real-world impact on peoples' lives.
Our faculty has received top honors in occupational therapy, such as the Eleanor Clarke Slagle Lectureship, the A. Jean Ayres Award, the Virginia Scardina Award of Excellence and membership in the AOTF Academy of Research, AOTA's highest recognition of research efforts.
The Occupational Therapy Program faculty and staff are renowned for our commitment to teaching. We are committed to the recruitment and retention of a highly qualified diverse group of students. We have a vibrant Masters of Science program, and each year our Master's students engage in exciting research under the direction of our faculty. We have an active student organization that produces a newsletter, engages in numerous service activities, and is actively involved in state and national OT organizations. Students in our advanced graduate programs, including the post-professional OTD and PhD degrees, receive outstanding training for careers in occupational therapy leadership, academic and research settings. Students engage in innovative program development, cutting-edge research and often have several publications or conference presentations on their vita when they graduate.
Thanks to the generous donations of our friends and alumni, we are able to offer several merit-based scholarships and fellowships to students. Opportunities are also available to receive financial compensation as graduate assistants either within the occupational therapy program or across campus.
I hope that you will consider applying to one of our outstanding occupational therapy programs. In addition to being one of the foremost research universities in the United States, the University of Wisconsin-Madison is located in a community which blends ethnic tradition, urban sophistication and youthful spirit. Madison is the only isthmus city in North America, stretching between Lakes Monona and Mendota, providing a beautiful setting and numerous recreational opportunities. The campus occupies more than 2,000 acres along the shore of Lake Mendota.
Sincerely,

Ruth E. Benedict, Dr.P.H., OTR
Professor and OT Program Director