Global connectedness is a cornerstone of the University of Wisconsin–Madison's School of Education. Connections to students, scholars, colleagues, and organizations around the globe drive the ways we conceptualize and seek solutions to problems that we face locally, nationally, and globally. These connections inspire the creative visions and bodies of work produced by the artists, educators, researchers, and scholars within our school.
As a top ranked School of Education nationally and internationally, we value the incredible connections we have with alumni, colleagues, partner institutions, and friends of the School of Education around the globe. The newly-launched Global Engagement Office's aim is to support our School in thinking, working, innovating, and partnering with individuals, communities, and groups around the globe. We also seek to ensure the School of Education is an inclusive space that celebrates the diversity of perspectives and lived experiences that are present in the School.
The Global Engagement Office's work is guided by the Global Education Strategic Plan (September 2018), and focuses on:
Ensuring a global perspective is integrated in the School's coursework and programs, and that departments and units are able to create programs open to students and visitors outside of the United States
Cultivating a School of Education community where international students and international visiting scholars find the supports needed to flourish in Madison
Supporting School of Education students' efforts to pursue study abroad, study away, global internships, and fieldwork outside of the U.S., and working with faculty and departments to lead study abroad programs
Managing the School of Education's institutional partnerships
Guiding Principles
The School of Education's research, scholarship, creative endeavors, teaching, and service will have a global scope and impact.
The School of Education's global initiatives will reflect and reinforce the core values of reciprocity and solidarity among all participants.
Faculty, academic staff, and students will be able to carry out their work outside the United States with targeted support from professionals who are knowledgable about what is involved in carrying out international research, scholarship, and creative endeavors.
People within the SoE will sustain rich relationships with school districts, clinics, groups, institutes, galleries, performance venues, and community partners around the world.
Geographic boundaries will not prohibit innovative research, scholarship, creative endeavors, programming, and teaching with colleagues inside and outside the United States. Technologies will be leveraged to remove barriers and encourage diverse forms of collaboration and engagement.
The best students from around the world will be supported to study in the School of Education and all students will have the opportunity to learn from scholars, researchers, and artists from around the globe.
People who come from other countries to visit, study, collaborate, or work at the School of Education will be fully involved in shaping and participating in School programming and university life.
Students will have the opportunity to learn about their fields of study in ways that challenge and make them consider alternative viewpoints and theories, specifically through study abroad and globally-focused coursework.
Meet the GEO Staff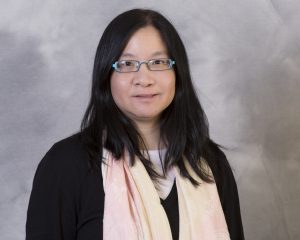 Li-Ching Ho, PhD | Faculty Co-Director
liching.ho@wisc.edu
Li-Ching Ho is an associate professor of social studies education in the Department of Curriculum and Instruction,. Her research, conducted primarily in East and Southeast Asia, focuses on global issues of diversity in civic education, differentiated access to citizenship education, and environmental citizenship. She was previously a recipient of the Vilas Faculty Early Career Investigator Award and the College and University Faculty Assembly Early Career Research Award. She is a co-editor of The Palgrave Handbook of Global Citizenship and Education and has published research in Theory and Research in Social Education, Journal of Curriculum Studies, Teachers College Record, and Teaching and Teacher Education.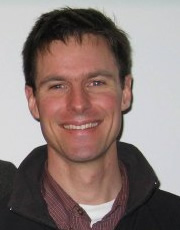 Adam Nelson, PhD | Faculty Co-Director
adam.nelson@wisc.edu
Adam R. Nelson is Vilas Distinguished Achievement Professor of Educational Policy Studies and History at the University of Wisconsin-Madison. He received his Ph.D. in History from Brown University. His publications include Education and Democracy: The Meaning of Alexander Meiklejohn, 1872-1964 (2001); The Elusive Ideal: Equal Educational Opportunity and the Federal Role in Boston's Public Schools (2005); Education and the Culture of Print in Modern America, co-edited with John L. Rudolph (2010); and The Global University: Past, Present, and Future Perspectives, co-edited with Ian P. Wei (2012). He is currently writing a pair of books titled Capital of Mind: The Making of an American Knowledge Economy, 1730-1830 and Empire of Knowledge: Nationalism, Internationalism, and American Science, 1780-1830. His research has been funded by grants from the National Endowment for the Humanities/American Antiquarian Society, the National Academy of Education/Spencer Postdoctoral Fellowship Program, the Charles Warren Center for Studies in American History at Harvard, the Advanced Studies Fellowship Program at Brown, and the Vilas Associate Program at the University of Wisconsin-Madison. He served as President of the History of Education Society and co-directs the annual University of Wisconsin-Peking University Workshop on Higher Education.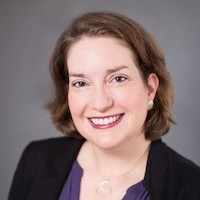 Kate McCleary, PhD | Associate Director
kate.mccleary@wisc.edu
In her work with the School of Education, McCleary manages the day-to-day operations of the Global Engagement Office and offers support to departments, units, faculty, graduate students and visiting scholars engaged in globally-focused work. McCleary was a key collaborator in the development of the School's strategic plan for global education, and co-led the launch of the Global Engagement Office in 2018. She previously served as an Associate Researcher with the LEAD Center in the Wisconsin Center for Education research, and was the Director of Global Education at Washington College in Maryland. Her own research interests focus on gender and education. In 2016, McCleary co–authored the manuscript Education and Youth Agency: Qualitative Case Studies in Global Contexts (Springer) with her colleagues Joan DeJaeghere and Jasmina Josic. McCleary received her PhD in Comparative International Development Education from the Department of Organizational Leadership, Policy and Development at the University of Minnesota. She did her MEd in Educational Leadership at Lehigh University, and has a BA in Spanish and History from Muhlenberg College.